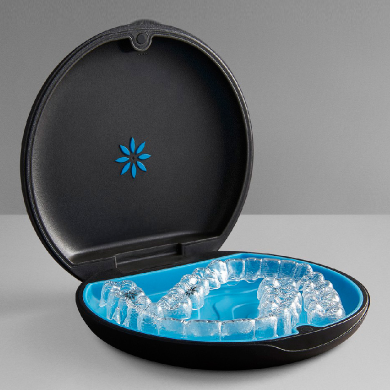 What is Invisalign treatment?
Invisalign Treatment is the process of wearing a series of clear, removable aligners that gradually straighten your teeth. No brackets and wires, and none of the restrictions that come with metal braces.
What is the Invisalign treatment process?
Invisalign treatment starts with a consultation with an Invisalign-trained doctor. Your doctor will evaluate your smile and then map out a precise, customized digital treatment plan that showcases the step-by-step transformation of your smile. Once you approve your plan, your unique aligners will be created. You will wear each set of aligners for 20 to 22 hours a day, changing to a new set of aligners every 1 to 2 weeks, as directed by your doctor. Each set of aligners will gently and gradually shift your teeth into place, according to your treatment plan, until you reach your beautiful new smile.
Is Invisalign treatment right for me?
Yes! Invisalign treatment can be a great solution for both adults and teens looking for a virtually invisible method to improve their smile. Our innovations and technological advancements make it possible to fix nearly all common teeth-straightening and bite issues, from simple to complex — all without interrupting your busy life. And, thanks to a discreet blue dot on the outside of teen aligners, parents can be sure their child is wearing their clear aligners enough.
What happens when I'm done with Invisalign treatment?
Most doctors recommend that anyone who has completed orthodontic treatment, whether with braces or Invisalign treatment, use a retainer to prevent teeth from gradually shifting back toward their initial position. Every case is different, so ask your doctor if you need retainers.
Since having my braces removed, my teeth have shifted. Can Invisalign treatment fix this?
Yes, Invisalign clear aligners can treat nearly all common teeth-straightening issues, from simple to complex. Many people who formerly had braces choose Invisalign treatment as the discrete solution to improve their smile when they find that their teeth have shifted back.